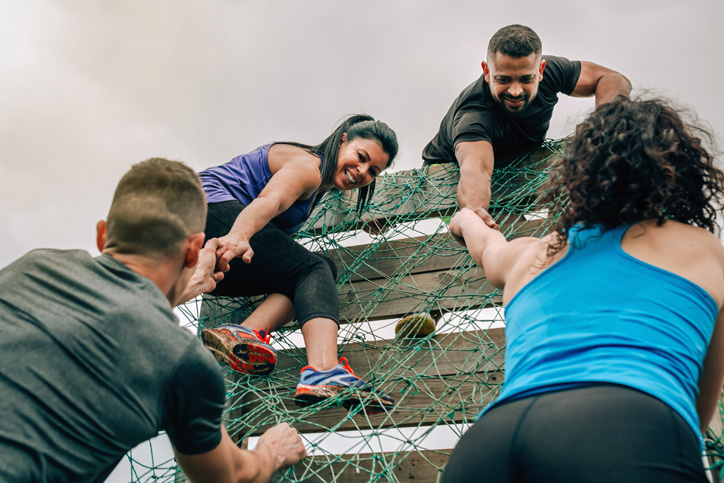 Healthy Workplace Challenge
Are you ready to take the Healthy Workplace Challenge?
We invite you and your organization to get involved in Canada's Healthy Workplace Month! To encourage participation and make it fun we have created weekly challenges during the month of October.
Goal of the Challenge
The goal is simple. We want to encourage everyone to do at least ONE thing to make their workplace healthier and safer. Each week has a specific theme and suggested activities that are fun and easy to implement and can be customized to fit your organization and kickstart a healthy workplace campaign. Adapt the activities or introduce other ideas to suit your unique needs and corporate environment!
Share Your Story
Tell us how you're supporting employee well-being and organizational health. Organizations that submit their initiatives will be showcased on the Canada's Healthy Workplace Month website.
Week 1
October 4 – 8 | Take Action on Obesity
Obesity is a chronic condition that impacts us all. You or your loved-one may be living with obesity. There are more than 7 million Canadian adults with obesity and many require support to effectively manage their condition.
Novo Nordisk Canada has developed the Obesity Management Toolkit to support interactions and programs within the workplace to manage obesity, while breaking down common misconceptions and encouraging those living with the condition to seek support and proper treatment.
If someone you care about is living with obesity, you owe it to them to register for this event and share it with your colleagues. Click here for details and to attend on October 6 at 1:00 pm EST, or to receive a recording if you cannot make it then.
Week 2
October 11 – 15 | Create A Happy Workplace & Boost Employee Engagement
As the future of work evolves, it is imperative to check in frequently with employees to ensure they have the support, tools and resources they need to be engaged and productive. Give your employees a voice and increase their engagement and productivity with Excellence Canada's Remote Work Pulse Check Survey.

Week 3
October 18 – 22 | Improve Mental Health through Physical Health
Physical activity can improve mental wellbeing. Protect and support your team's mental health by completing a Workplace Mental Health Essentials Self-Assessment. Identify programs and activities to improve mental health for employees both remotely or in the office.
Week 4
October 25 – 29 | Strengthen Your Team Culture
Be recognized for your commitment to a healthy and safe workplace! Canada's Healthy Workplace Month Great Employer Award recognizes workplaces where employees feel they are valued, engaged and can thrive.